Chatbot Trends in Social Media in 2023
Equipe de SnatchBot, 21/02/2023
Chatbot Trends in Social Media in 2023
One key future for chatbots is leveraging social media channels to engage customers more. 2022 trends show 67% of small businesses in the US use social media for marketing. 25% of customers learn about company websites through social media platforms. In 2023, more companies will use chatbots to automate sales.
Our own metrics show that one of the most important social channels for chatbots is WhatsApp, with 2022 being the year in which WhatsApp chatbot overtook Facebook, Telegram, Viber, Skype and other popular channels.
For many years, organizations have struggled to provide customer service in real-time. The use of chatbots in social media has proved to be a key solution to this challenge. They have helped organizations to create automated customer service delivery. Specifically, education institutions and students have benefited from their services.
Teachers use them to create automated reminders for students. They provide information to a variety of questions asked by learners. Statista records that the chatbot sector has generated $137.6 so far in 2023. Using chatbots, organizations could save 2.5 billion hours or more. Social media is a useful tool in the education sector. Most students and parents learn about an educational institution through social media.
Chatbot statistics for 2023
Throughout 2022, the use of chatbots increased significantly. About 88% of internet users had a conversation with a chatbot at least once in 2022. Different surveys have published different top chatbot statistics for 2023.
Outgrow reports that 80% of FAQs can be answered by bots. At least 1.4 billion people are currently leveraging bots. In the next 4 years, bots will be the main channels used by organizations for customer service.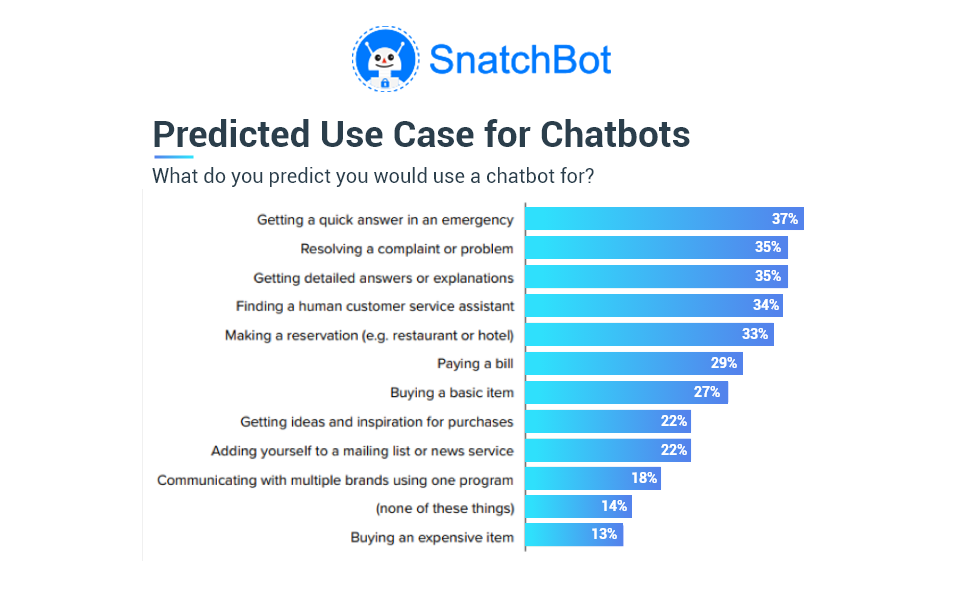 A report by VentureBeat shows more than 300,000 chatbots are in use on Facebook Messenger.
Statista records that 74% of customers favor chatbots over human customer service teams
2023 chatbot market revenue is $137.6 million. It is expected to rise to 458.8 million by 2027 and $3.62 billion by 2030.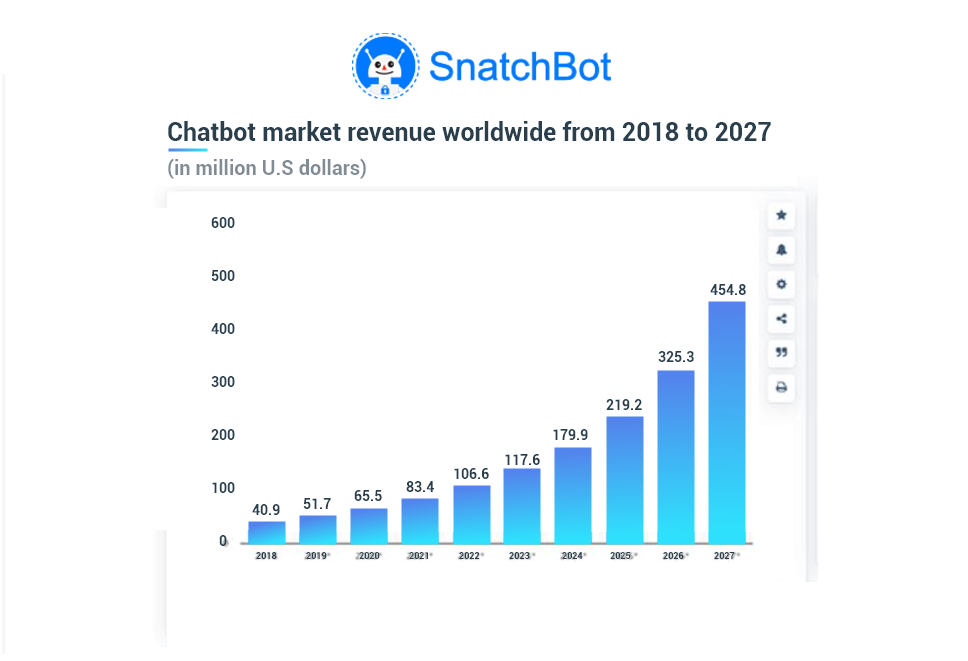 Verloop.io reports that the main sectors using chatbots ranked in order are:
eCommerce
Edtech sector
Health
Human resource
Tourism and travel
Real estate
Financial sector
Hospitality sector
Food technology sector
The Most Popular Industries Using Chatbots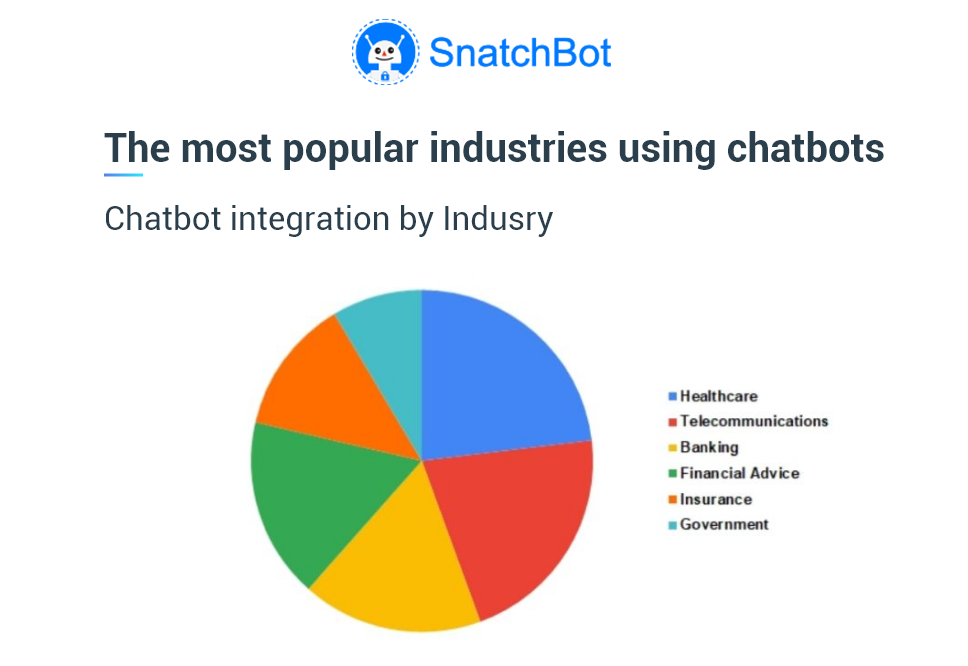 Use of chatbots in the education sector
Chatbots are becoming more popular in educational institutions. They are used to help improve teacher efficiency. They are particularly useful in the delivery of virtual teaching. Teachers and educators use them for various purposes.
Providing tutoring services
Answering common questions
Providing information about courses offered
Delivering course materials
Providing feedback
Evaluating student work
Students interact with bots when connecting with various types of student resources. They often interact with them when seeking free essays to help with research ideas. They get various topics to write as part of their college education. One of the topics they could get is social media cause and effect essay. When the students search online, they can get thousands of social media effects essays on GradesFixer. The essays are a great source of inspiration in student research and writing.
More Chatbot trends in social media in 2023
Organizations use chatbots to offer real-time customer service. They offer product suggestions to customers and collect resourceful data. The pace for the future of bots is already set and social media will play a great role in increasing their popularity.
Less human and more AI-powered customer service
The future of chatbots is changing the way organizations interact with customers. They are changing the way companies handle customer questions and offering real-time support. Customers prefer organizations that offer customer service 24/7. A college student might want to study a specific topic. They may want to be sure if they can get the information they need from an online education website. They need to get answers in an instant.
A chatbot can answer most of the questions the student might have. Due to their effectiveness, chatbots' use for customer service will increase in 2023. Avi Ben Ezra, CTO of SnatchBot says: "The latest digital transformations are almost entirely focused on enhancing customer experience. For the user, the speed and accuracy of the response from chatbots are far better than the old call centre responses. And for the supplier of chatbots as well as the core service, businesses are finding that the data they obtain about customer behavior is extremely valuable."
Integration of chatbots in messaging apps
Messaging apps are used by marketers to send mass messages. They can send and receive a wider range of messages than MMS or SMS. A major drawback of messaging apps is the lack of ability to segment. Non-targeted customers end up receiving irrelevant messages. AI technology helps solve this challenge. Chatbots are AI-powered and are thus integrated with messaging apps. They can answer most customer questions, gather data, and segment it.
Only targeted customers receive specific messages. It increases deliverability and goals. Most organizations set budgets for social media marketing. Education institutions use social media to connect with parents and students. They can send messages about fee balances, assignments, and exam results. They can send messages to specific demographics.
Automating sales using chatbots
The purpose of sales automation is to drive more leads into the sales funnel.
Chatbots will help qualify more leads for sales reps. Through personalized automated messages, the bots will drive leads through the funnel. At the end of the funnel, sales reps can turn the prospects into repeat customers. Many websites that offer online courses use social media as a marketing tool. 35% of teenagers in the US use social media. 84% of social media users are 18 to 29 years old.
Most people in this age group search and enroll for courses. Chatbots will be useful in directing them in the same funnel. Brandon Fluharty, VP, and Strategic Accountant Solutions, LivePerson say thus: "Chatbots can help build personalized shopping experience."
Multi-language support using chatbots
Modern business is not limited to one geographic location. Technology has brought the global market online. Companies deal with customers who speak different languages across the world. They need to interpret information in a language the customer will understand. In the past, human interpreters have helped meet this need.
In 2023, more bots have been trained to offer automated translation on multiple social media channels. A native Chinese student can inquire about a college in an English-speaking country. They will get answers in their native language thanks to AI-trained chatbots.
Conclusion
The need to offer a unique customer experience is on the rise. It is driving organizations to become more innovative in how they use social media to reach their customers. More organizations are adopting the use of chatbots to offer various types of services. They are used to answer customer questions and send automated messaging. They help boost automated sales to drive leads in the sales funnel. 2023 is going to see the increasing use of chatbots in all social media channels.